Contributors
A group of twelve experts from the BrSM Initiative contributed as authors and reviewers to the development of a White Paper in order to consolidate the insights of the initiative on the concept of Bioregulatory Systems Medicine.
The authors believe that the proposed concept of the Bioregulatory Systems Medicine will enhance the current medical paradigm, potentially closing existing gaps to improve patient outcomes.
Short biographies are listed in alphabetical order.
Biographies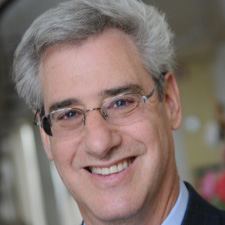 Brian Berman is recognized as a pioneer in the field of integrative medicine. In 1991, he founded the Center for Integrative Medicine at the University of Maryland School of Medicine - the first program of its kind at a U.S. academic health center. The recipient of more than $30 million in National Institutes of Health research funding, he has published extensively on acupuncture and mind/body medicine in such prestigious journals as the Annals of Internal Medicine and the New England Journal of Medicine. He served as the first chair of the Consortium of Academic Health Centers for Integrative Medicine, which now includes over 55 member institutions.
Additionally, Dr. Berman co-founded and currently serves as field coordinator for the complementary medicine field within the Cochrane Collaboration, an international organization that evaluates medical practices through systematic reviews of research literature. He is also founder and president of The Institute for Integrative Health, a not-for-profit organization whose purpose is to catalyze new ideas in health care and focus on the promotion of health. He serves on the McCormick Science Institute's Advisory Board, the National Pain Strategy Professional Education and Training Working Group, the American Pain Society Task Force on Complementary and Alternative Medicine, and the NIH/NCAAM Advisory Board. In addition, Dr. Berman is a practicing family physician and pain management specialist.
Dr. Berman was the 2005 recipient of the Bravewell Leadership Award for his achievements in "transforming healthcare in America and ushering in a new practice of medicine."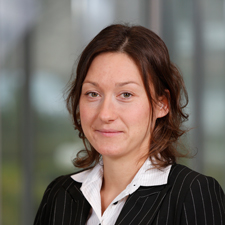 Yvonne Burmeister gained her research experience at the Max Planck Institute for Chemical Physics of Solids, the Clinic of Urology of the University Hospital Carl Gustav Carus Dresden and the Robert Koch-Institute in the Department of Immune Defense Mechanisms. While at the Robert Koch-Institute, she studied the role of the inducible co-stimulator molecule for T-cell activation and effector function. Her strong interest in immunological research and its clinical application has developed into a fascination for novel therapy concepts that intend to target and treat complex multifactorial disease patterns.
Dr. Burmeister served as a faculty member of science in the Department of Chemistry at Technische Universität Dresden and earned her Ph.D. in the Department of Biology at Humboldt Universität zu Berlin. In 2010 she joined Biologische Heilmittel Heel GmbH in Baden-Baden, Germany as Preclinical Project Manager, to lead various research projects in the specific areas of inflammation, lymphatic biology, gastrointestinal diseases and liver diseases. Since 2016 she took the position of Systems Research Manager.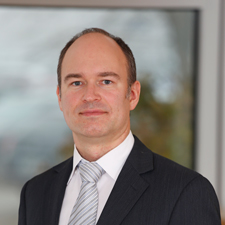 Konstantin Cesnulevicius studied medicine at Lithuanian University of Health Sciences and earned his M.D. in General Practice at Vilnius University in 2003. During undergraduate studies he became especially interested in the molecular biology and genetics of diseases. As a recipient of Georg-Christoph-Lichtenberg Scholarship from the federal land of Lower Saxony (Germany) joined the Ph.D. Program at the Center for Systems Neuroscience in Hannover in 2004. While working on his Ph.D. he authored and co-authored several publications on stem cell therapy applications in Parkinson's disease and other neurodegenerative diseases. He pursued a postdoctoral appointment at Karolinska University in Sweden where he researched spatiotemporal gene expression patterns during the embryogenesis in the Caenorhabditis elegans model using cutting-edge real-time imaging.
Dr. Cesnulevicius joined Biologische Heilmittel Heel GmbH in Baden-Baden in 2008 to fulfill his interest in bringing scientific innovations closer to medicine, in part through the work of pharmaceutical companies that pursue innovative medical thinking in their mission. Since joining Heel, he has worked in the Department of Medical Affairs & Research in various positions related to scientific communication. Since 2016, he serves as Senior Medical Advisor Systems Biology/Systems Medicine, Lead Scientific Communication leading projects on scientific dissemination of research at Heel.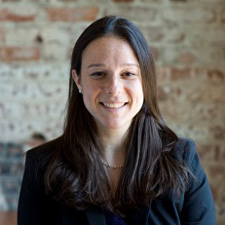 Alyssa Goldman is a Client Services Consultant at Concept Systems, Inc., where she has led a number of client projects in the areas of research, evaluation, strategic planning and needs assessment. She has consulted on the use of group concept mapping in a range of contexts including medical and clinical paradigm development, mental health, chronic disease prevention, health promotion, and criminal justice.
Prior to joining the CSI team, Goldman worked at Cornell University's Johnson Graduate School of Management as a Visiting Scholar in the Management and Organizations Department, where she assisted faculty members with research projects and course development. She holds a Masters degree in Social Sciences from the University of Chicago, and a Bachelors degree in Psychology and Government from Cornell University. She is currently pursuing her doctoral degree at Cornell University in Sociology.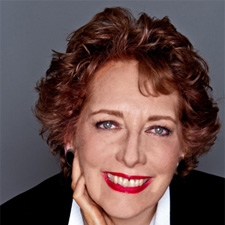 Martha Herbert, M.D., Ph.D.
Assistant Professor of Neurology, Harvard Medical School
Pediatric Neurologist, Massachusetts General Hospital
Director of the TRANSCEND Research Program, Harvard-MIT-MGH Martinos Center for Biomedical Imaging
Martha Herbert is an Assistant Professor of Neurology at Harvard Medical School, a Pediatric Neurologist at the Massachusetts General Hospital in Boston, and an affiliate of the Harvard-MIT-MGH Martinos Center for Biomedical Imaging, where she is director of the TRANSCEND Research Program (Treatment Research and Neuroscience Evaluation of Neurodevelopmental Disorders). She received the first Cure Autism Now Innovator Award, and is Medical Director of the Documenting Hope project, which aims to provide a proof-of-concept laboratory and film documentation of the recovery of children with common serious chronic illness and to lay the foundation for a community-based systems biology of recovery.
Dr. Herbert earned her medical degree at the Columbia University College of Physicians and Surgeons, prior to which she obtained a doctoral degree at the University of California, Santa Cruz, studying evolution and development of learning processes in biology and culture in the History of Consciousness program. She completed postdoctoral work in the philosophy and history of science, and trained in pediatrics at Cornell University Medical Center and in neurology and child neurology at the Massachusetts General Hospital where she continues to work today. Her main research interest lies in using brain imaging to link tissue pathophysiology and electrophysiological signaling, which will help place autism in the context of chronic illness across the lifespan, and show mechanisms by which a whole body-brain systems approach and an appreciation of how environmental vulnerability affects brain and body health may point to avenues for plasticity and recovery. In her recent book, The Autism Revolution: Whole Body Strategies for Making Life All it Can Be, she presents research and case studies that support this paradigm-shift in understanding autism as a collection of problems that can be overcome. She has established the Body-Brain Resilience Center and the Higher Synthesis Science program to implement whole-body based environmentally grounded brain science in a clinical setting.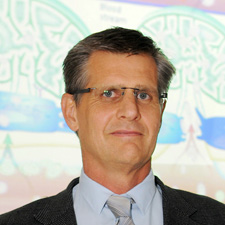 David Lescheid is currently a Medical Manager at Heel in Baden-Baden, Germany, where he uses modern scientific literature to support the principles and practice of bioregulatory systems medicine. Prior to this position, he was a Professor of Physiology and Microbiology for five years at the Canadian College of Naturopathic Medicine (CCNM). Additionally, he spent four years practicing full-time in a large multidisciplinary health clinic in Ottawa with specialized interests in the immune system and infectious disease, men's health issues, obesity concerns, and sports medicine. He has been a member of several federal and international committees including the Expert Advisory Committee (EAC) to Health Canada, the Council for Naturopathic Medical Education (CNME), the Canadian Association of Naturopathic Doctors (CAND), and other government and media relations subcommittees.
Dr. Lescheid graduated with honors from the Canadian College of Naturopathic Medicine (CCNM) in 2002. He earned his Ph.D. in Molecular Biology and Protein Chemistry from the University of Victoria, having completed his B.Sc. in Biology. He earned a Diploma in Health and Fitness studies from Simon Fraser University, and has additional training in IV therapies, homotoxicology, homeopathy and different forms of bodywork. He is a frequent guest speaker at various professional seminars, and has published extensively on complementary and alternative medicine.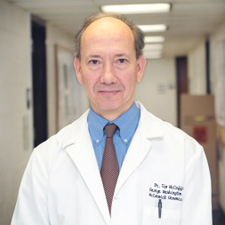 Timothy A. McCaffrey, Ph.D.
Professor of Medicine and Microbiology, Immunology, and Tropical Medicine
Director, the Division of Genomic Medicine
The George Washington Medical Center
Timothy A. McCaffrey is the Director of the Division of Genomic Medicine at the George Washington University Medical Center. The Genomic Medicine division is focused on clinical and translational research to facilitate genomically-guided diagnosis and prognosis, with emphasis on creating new diagnostic tests for predicting people who are at risk for developing heart disease. The recipient of multiple research grants, he has published extensively on applications of genomic medicine to the study of cardiovascular disease, and continues to explore related topics on genomics and stem cells in his laboratory. He has taught various courses in the fields of genomics, medical biochemistry and molecular biology, and has also developed courses in personalized genomics for medical and graduate students. He serves as an Executive Editor of Gene, a Senior Investigator for St. Laurent Institute, and as an active Board Member with the Katzen Cancer Center Scientific Board, and The George Washington University Heart & Vascular Institute.
Dr. McCaffrey earned his Bachelor's degree from St. Mary's University, and his Master's and Doctorate degrees from Purdue University. He completed his Post-Doctoral training at Weill Cornell Medical College, where he later became an Associate Professor in the Department of Medicine and founded their Genomics Core Facility.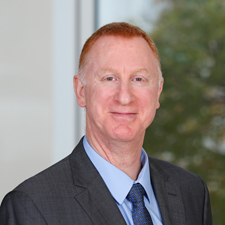 Myron Schultz is the Head of Medicine at Biologische Heilmittel Heel GmbH in Germany. Prior to this position, he served as Heel's Head of Medical Education and the Head of Medical Affairs. Before this he taught pathology at the Durban University of Technology and hosted the pathology practical and ward rounds at the Nelson Mandela School of Medicine and R.K. Khan Hospital respectively, and was in private clinical practice. In addition he also applied his expertise as the Clinical Director of the 5th and 6th year day clinic for the Department of Homeopathy Technikon Natal.
Dr. Schultz assisted Dr. Jan Kersschot in further developing the methodology in Biopuncture and at the University of Johannesburg created and instructed the first undergraduate Biopuncture course. Dr. Schultz completed his Master's Diploma in Technology of Homeopathy at Durban University of Technology in South Africa, and holds advanced training in Biopuncture by Dr. Jan Kersschot in Belgium.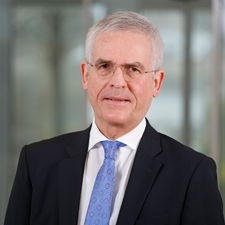 Bernd Seilheimer has served as the Head of Research at Biologische Heilmittel Heel GmbH in Baden-Baden, Germany since 2009. From 2016 he took the position of the Head of Systems Research & Development. He is recognized for his breakthrough research in the central and peripheral nervous system, completed during both his undergraduate and post graduate work at the University of Heidelberg. While working on his PhD, he published widely on cell adhesion research focusing on Schwann cells. He discovered a functional role of their low-affinity NGF receptors. As a recipient of a Harvard Medical School research fellowship under Professor Huntington Potter, he further expanded his research on the regeneration of the central nervous system, in particular Alzheimer's disease.
As Research Associate at the Harvard Medical School, Dr. Seilheimer was hired as a consultant on NGF by Hoffman La Roche during the acquisition of Genentech. He was later appointed as the Senior CNS and PNS expert in Basel, Switzerland where he initiated innovative, highly prioritized CNS projects. He also headed the CNS Research Department at Schering AG in Berlin, Germany, where he was recognized for his achievements in establishing a global research network of strategic alliances with leading universities and institutions. In this position, he also delivered development candidates in stroke and Alzheimer's disease. He later broadened his expertise across R&D as Head of R&D Risk Management.
From 2002 to 2010 Dr. Seilheimer was an active board member of the European Neuroscience Institute (ENI), Göttingen where he has been instrumental in the process of establishing ENI as a leading institute in Neurosciences. He has also served as a member of the Council of Scientific and Business Advisors of the Johnnie B. Byrd Sr. Alzheimer's Center and Research Institute, Florida, USA, for several years.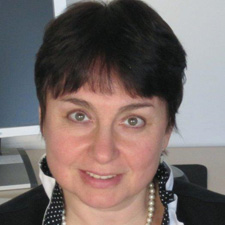 Maria A. Shkolnikova is a professor of Medicine and Scientific Supervisor of the Institute (Research and Clinical Institute for Pediatrics at the Pirogov Russian National Research Medical University) and chief of Federal Russian Centre for Children's Arrhythmia. As an experienced cardiologist, she has more than three decades of professional practice in clinical, scientific and administrative work in pediatrics and cardiology. She is an accomplished researcher, authoring and co-authoring over 200 publications in her field in Russian and 85 – in English. Her research interests are related to the analysis of early detection, differential diagnostics, and treatment of life-threatening cardiac arrhythmias, sudden cardiac death, epidemiology of CVD, and issues related to cardiac functioning and its regulation by the autonomic nervous system.
Dr. Shkolnikova collaborates with the Max Planck Institute for Demographic Research in Rostock, Germany in developing a research project that includes 24-hour ECG (Holter) monitoring as a new source of biomarkers in biodemographic surveys. She is also heavily involved in the analysis of other biomarker data and sex differences in health and mortality.
Dr. Shkolnikova received several scientific awards. Among them, the Lenin's Komsomol prize in medicine in 1988, the First Prize for Medical Research in 2002 by the Moscow Government, Honour Reward of Excellence in 2015 by the Ministry of Health and Certificate of Honour in 2015 by the Senate of the Russian Federation, and others. She holds memberships and leadership appointments with multiple prestigious honor societies and associations including the European and Russian Arrhythmia Societies, Russian Pediatric Cardiology Association (President of Association), European Society of Cardiology and European Society for Pediatric Cardiologists, and Society of Cardiologists of the Russian Federation. For many years Maria Shkolnikova was the Chief Pediatric Cardiologist of the Ministry of Health of Russian Federation, and from 2000 till present serves as Moscow's Senior Expert Pediatric Cardiologist.
Dr. Shkolnikova completed her M.D. and Ph.D. in Pediatrics at the Moscow Institute of Pediatrics & Surgery. She has also obtained degrees in Cardiology, Pediatrics, Health Management, and Pharmacology.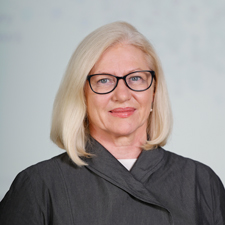 Alta Smit is the Director of Medical Affairs and Research at Biologische Heilmittel Heel GmbH in Baden-Baden, Germany and has held this position since 2009. She has also served as Heel's Head of Medicine and Research since 2005 and as the Director of Medicine and Medical Education since 2007. Additionally, she is the moderator of Heel's Scientific Board and serves on the Scientific Board of the European University Viadrina in Frankfurt an der Oder. She is a founding member of the International Society of Homotoxicology and Homeopathy and is a member of the Institute of Functional Medicine.
Dr. Smit is recognized internationally as an integrative medical doctor and international lecturer, with a focus on bioregulation therapy of modern diseases. She has extensive experience in various areas of medicine including Rheumatology and Clinical Immunology, and has published in numerous medical journals with special interest in acquired mitochondrial myopathies, atopic disease and functional somatic syndromes.
Dr. Smit, in addition to degrees in physiotherapy and medicine, began her training and practice of complementary modalities in 1992, completing several courses in Homotoxicology, Acupuncture and Neural Therapy in Baden-Baden, Germany. In 1997 she completed her fellowship in Homeopathy at the Royal College of Homeopathy in London, England. From 1994-2004 she practiced integrative medicine using the aforementioned modalities as well as orthomolecular manipulation to treat chronic diseases.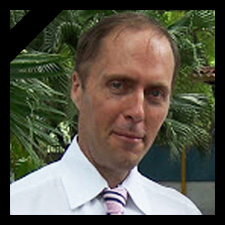 Georges St. Laurent III served as the Scientific Director of the St. Laurent Institute (SLI), a non-profit academic research institute dedicated to systems biology and genomics approaches for understanding the molecular mechanisms of chronic disease. While at SLI, he has been instrumental in developing international scientific collaborations. He led an international group of 15 scientists using single molecule sequencing to understand the role of ncRNAs in physiological information processing. Since 2009, he had also championed the use of Helicos technology at SLI to unlock the potential of the human transcriptome for disease diagnostics.
St. Laurent is well recognized in the fields of Molecular Biology and Neuroscience, publishing over 40 peer-reviewed research papers since 2006. Most recently, he had published in BMC Medicine on the role of dark matter RNA in the human genome and disease-associated variants. His publication on non-coding RNA mechanisms in Alzheimer's disease was recognized in Nature Medicine's "Top Ten" list for 2008. Additional research interests include the systems biology of inflammation, the herbal medicine of Amazonia, and the computational mechanisms of non-coding RNA in the mammalian nervous system.
St. Laurent has served as an Adjunct Professor of Biochemistry and Molecular Biology at George Washington University, as a Visiting Professor at S.V. University in Tirupati, India, and at Lanzhou University in Lanzhou, China. He held executive appointments and memberships with various prestigious Scientific Boards and Committees, including the following: the Scientific Advisory Board of Heel GmbH in Baden Baden, Germany, and the FANTOM 5 Genomics Consortium at the RIKEN Genomics Institute in Japan. He served on the Executive Committee of the German Duque Foundation in Colombia, South America, and was the Co-Chair of the Genome Regulation and Structure Conference (BGRS) in Russia in 2008. He earned his B.Sc. in Molecular Biology at Yale University, a Ph.D. from The University of Antioquia in Colombia, and was prepared to defend his second Ph.D. in Molecular and Cellular biology at Brown University when he sadly passed away in September 2015.